We provide many different plumbing, air conditioning, heating services, and cooling services to those in and around Pottstown, Boyertown, Reading, Norristown, West Chester PA and the surrounding area.
---
PLUMBING
We'll help you solve all of your plumbing problems!
OUR PLUMBING SERVICES
From diagnosing your pipes problems to fixing it quickly, the professionals at D.J. Orff Inc. will provide you with expert plumbing services at reasonable rates. Contact us with any bathroom or kitchen plumbing problems and stop living with the inconvenience! Our technicians are experts in sewer cleaning and unclogging your pipes. We are so confident in our technicians and the parts we use that we will include a one year warranty on all parts and services. You can trust you'll only get the best plumbing service when you work with D.J. Orff Inc.
Receive a FREE estimate on all plumbing services.
Bathroom plumbing – toilets, sinks and faucets
Leaky, cracked and frozen pipes
Well pumps, sump pumps, and water tanks
Kitchen plumbing – sinks, garbage disposals and more!
You never know when a plumbing disaster will strike and greatly inconvenience you and your family. We strive to diagnose and fix your issues as quickly as possible. We provide our plumbing services to those in and around Reading, Pottstown, Boyertown, Norristown, and West Chester PA.
HEATING
Heat not working? Stay warm and comfortable with expert heating service!
OUR HEATING SERVICES
Deal with all your heating issues with D.J. Orff Inc. Our experts will install, service and repair any heating system from furnaces to baseboard or radiant heaters. Make sure your heating system is working at top efficiency and save money on your energy bills.
Trust the industry's leading brands in heating systems:
American Standard
Carrier
Luxaire
Goodman
Receive a FREE heating service estimate.
Furnace and heater repairs
Heat pump service
Baseboard and radiant heating services
Thermostat repair and replacement
There's nothing worse than being caught in the middle of winter with a heating system that's not working properly. If you find yourself in this situation, call D.J. Orff Inc. today and we will diagnose and fix your issues as quickly as possible. We provide our heating services as well as cooling services and AC services to those in and around Boyertown, Norristown, and West Chester PA.
AIR CONDITIONING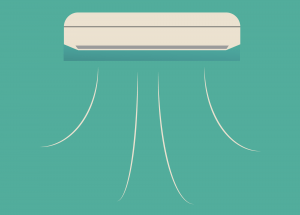 Save money on your next energy bill with a better air conditioner!
OUR AIR CONDITIONING SERVICES
A little preventative maintenance will go a long way towards saving you money on your energy bills and making sure your system lasts a long time. Whether increasing the efficiency of your current air conditioning system or replacing your current cooling system with a more efficient one, call the air conditioning experts at D.J. Orff Inc. for a FREE estimate on any air conditioner installation, repair or service need. We are a certified dealer and installer of top-quality air conditioner brands.
American Standard
Carrier
Luxaire
Goodman
Gibson
Mitsubishi
Samsung
Get relief from the heat this summer!
Air conditioning system tune-ups & maintenance
Central air units
Multi-zone cooling systems
Thermostat services & more!
When your air conditioning system fails on a hot summer day, you need it fixed as soon as possible. Give us a call! We have helped people with their air conditioning and cooling services from Reading to Pottstown and beyond!
WELL PUMPS
Ensure your well pump is working properly!
OUR WELL PUMP SERVICES
At D.J. Orff Plumbing, Heating and Air Conditioning, we offer a broad line of well pumps from only the most trusted manufacturers. Trust our professionals to recommend the right well pump for your water system at a price that fits your budget. Folks all over Pottstown PA and Boyertown to Reading and West Chester trust us with all of their well pump installation and service needs. Receive a FREE well pump estimate and choose from a wide range of well pumps!
Myers
Goulds
Air Motor
Submersible, shallow and jet pumps
Pressure system installation and repair
Address "short cycling" issues
Water line inspection
If your well pump stops working, you can bet your entire daily routine will go off the rails. Call us and we will diagnose and fix your issues as quickly as possible. We provide our well pump services to those in and around Boyertown and West Chester PA.
 WATER HEATERS
Keep your water heater running efficiently!
OUR WATER HEATER SERVICES
We know that your family depends on the longevity and consistency of your home's water heater. When it comes to service and the new installation of your home's water heater, trust a professional. Trust Orff for all of your water heater needs in the Reading, Pottstown and Boyertown areas. We work with top-quality water heaters from the best brands. Though we service all makes and models of water heaters, we are proud certified installers of Bradford White and Lochinvar water heaters. Rest assured that D.J. Orff has the right high-efficiency water heater for your home. We deal and install tankless water heaters from Takagi, Bosch, and Navien.
Signs you might need water heater service:
No hot water or water that is not hot enough
Strange noises
Leaking water
Rusty or metallic tasting water
Receive a FREE water heater estimate when you call us for any water heater service including installations, repairs and replacements. At D.J. Orff Inc. you'll always receive fair prices and personalized service. We provide our water heater and plumbing services to those in and around Reading, Pottstown, and West Chester PA.
WATER CONDITIONING
Improve the quality of your water!
OUR WATER CONDITIONING SERVICES
We also have great Charger Water Treatment products to ensure your family's home is always supplied with the cleanest and safest drinking water possible. Call us today for help in solving any of your hard water or water conditioning needs.
What is hard water?
Hard water is caused by calcium and magnesium that are dissolved in the water. This causes scale to form in hot water pipes and water heaters. It interferes with the cleaning action of soaps and detergents, and forms a film on skin, clothing and fixtures. Softening this hard water is the most common form of water conditioning. We also look into and resolve sewer cleaning issues.
Advantages of soft water:
Drinking water tastes better, so you can cut out the expense of bottled water
Your fixtures will be easy to clean without all that residue and scum buildup
Laundry will get cleaner and softer
Appliances like dishwashers and washing machines will work better and last longer
Make sure your water is healthy enough to drink and clean enough to bathe with! Call DJ Orff to ask about hard water and our water conditioning treatments.
Call D.J. Orff Inc. today and receive honest, fair and reliable service!